A PARADISE STATE OF MIND
Imagine that moment when you first touch down in Hawaii. That deep breath of pineapple and adventure that makes you grab your bags and beeline toward the first beach you find. From backyards to board rooms and everywhere in between, we know we're doing it right when you throw on Reyn Spooner and find that vacation state of mind wherever your journeys take you.
Balancing a legacy of soulful craftsmanship with a Pacific flair for adventure, Reyn Spooner is paradise personified.
Welcome to the new world of Reyn Spooner. We're on a mission to expand our brand, product and spirit to a new generation of consumers. Heritage brands with updated product and a fresh take on life are the hot commodity in the men's apparel business. It's our time to tell the world our story.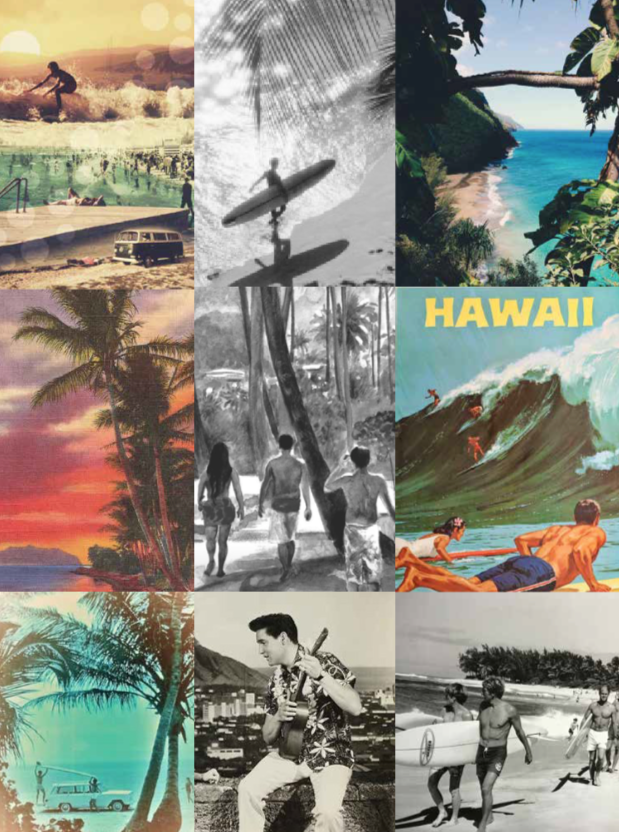 OUR PACIFIC HERITAGE
In the 1940s, California was a land of fresh air and freedom, with a spirit of cool that captivated Reynolds (Reyn) McCullough on his journey home to Catalina Island after serving in WWII. Reyn was inspired to explore his natural connection to that easygoing Cali style, at first as a shop clerk at the local men's shop, then as the owner of Reyn's Men's Wear, soon running six popular stores across the state.
THE BIRTH OF COOL
When Reyn opened his first shop in Honolulu, he didn't sell Aloha shirts. The shirts being produced at the time just didn't meet Reyn and Ruth's standards for style and construction, and it wasn't until after a local surfer showed Reyn an inside-out sewing method championed by locals, that the dream took shape.
Balancing Reyn's eye for design with the classic tailoring of an oxford shirt, Reyn and Ruth created Aloha shirts that lived and breathed 'Pacific Cool' across all walks of life.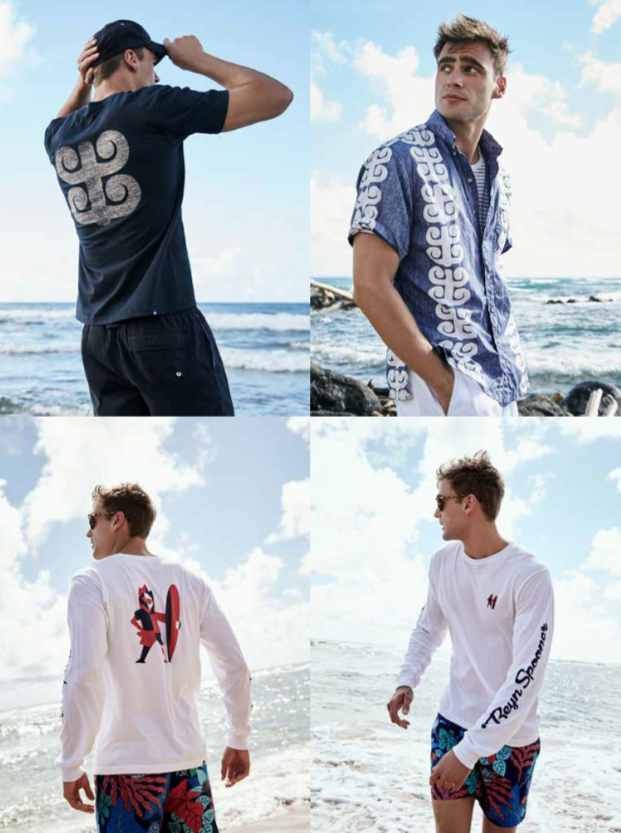 BRAND IDENTITY
Over the years Reyn Spooner has grown from a brand focused on shirting to a global lifestyle brand that offers high quality Aloha inspired apparel for both men and women built on tradition and innovation. Reyn Spooner still focuses on that combination of relaxed "cool" island style with unique prints, fabric and quality tailoring.
Anatomy of a Classic Reyn Spooner Shirt
Spooner Kloth TM
Developed by our founder, Reyn McCullough, Spooner Kloth TM is a unique woven cloth made of cotton and spun poly that's amazingly durable, wrinkly-free and breathable.
Shop this
Japanese Slub Rayon
Our most luxurious fabric, our Japanese Spun Rayon offers a cool and comfortable fit and drapes beautifully, giving a relaxed, swinging vibe.
Shop this
Tahitian Cotton
Reyn's version of your familiar favorite. 100% cotton woven in Japan and crafted for increased durability and cloud-soft comfort.
Shop this